Giving clients the tools and support they need to bring their influencer marketing goals to life
We are a team of Growth Marketers located in the USA and Canada. We believe that growing your company through influencers is the best way to build a brand that people know and love.
We're founded on our mission to make Influencer Marketing more accessible for small to medium sized businesses. By using our extensive digital network and fully customizable campaigns, we give our clients the tools and support to bring their influencer marketing goals to life (without breaking the bank!)
"
Our approach to Influencer Marketing delivers reach and impression results that would cost any brand a fortune to achieve through Facebook Ads or Google Ads
"
– Fabio Galante, Co-Founder, Influence Hunter
"We've seen an immediate impact in our influencer campaigns. We are now able to scale more effectively, track campaign metrics more precisely, and we are well on our way to building a long list of high-converting brand ambassadors who we'll work with for years to come."
"We managed our influencer program in house and decided to move it to Influence Hunter. They stepped into our existing platform and took over the day to day management fairly quickly. Our Influencers didn't miss a beat and their industry experience has helped us improve our ROI."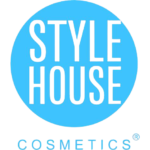 "We hired Influence Hunter when we were just getting started and had no real proof of concept. Almost immediately, they got our product in the hands of a number of Beauty influencers who aligned with our vision to promote our product. With their help, we were able to grow our social media presence, increase traffic to our website."
Founder, Style House Cosmetics
Get in touch with us to learn more about Influence Hunter
Connect with us today via phone or email. Alternatively, use the contact form to the right and we'll get back to you as soon as possible!
1302 S Sycamore Ave
Los Angeles California, 90019
Elevate your brand to new heights with Influence Hunter
Submit the form below, and we'll be in touch shortly!